I promised to review the never-ending stash of products in my possession. One strip of the Stila eye shadows was covered in the last empties post (click
here
to read), and today I give you
By Terry Lumière Veloutee Ultra-Correcting Liquid Foundation
.
I picked this up at Winners two years ago, after By Terry was phased out of Sephora. It was one of my greatest scores ever: a $110 foundation for $24.99. I love winning at Winners!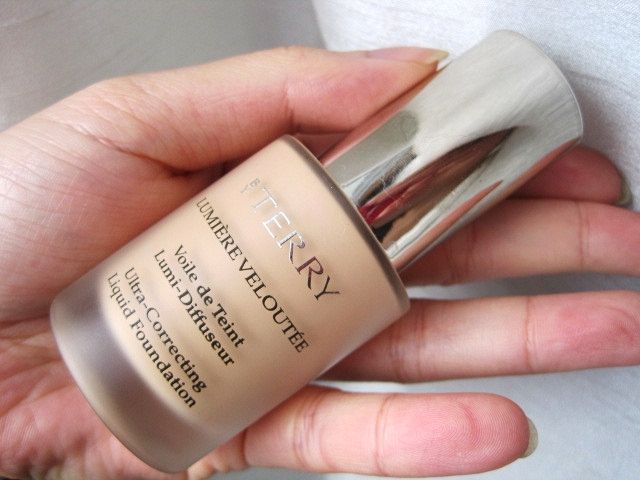 There weren't any testers, so I took a gamble and chose Shade 6 Sunny Beige, which turned out to be a pretty good match. It's perfect for late spring/summer/fall. Currently it's slightly too dark for my paler winter visage, but not to the point that I can't get away with it if I really needed to use it.
But like I said, this is a two-year old foundation. I have used it recently to see if it's still usable, but I've been using powder foundations for the past year and don't like the feel of liquid foundation on my face anymore. I do think that the consistency of the foundation has changed slightly since I first acquired it. The rich rose scent that is the trademark of all By Terry products has also faded.
The shade, however, remains the same, so at least I can conduct a swatch test.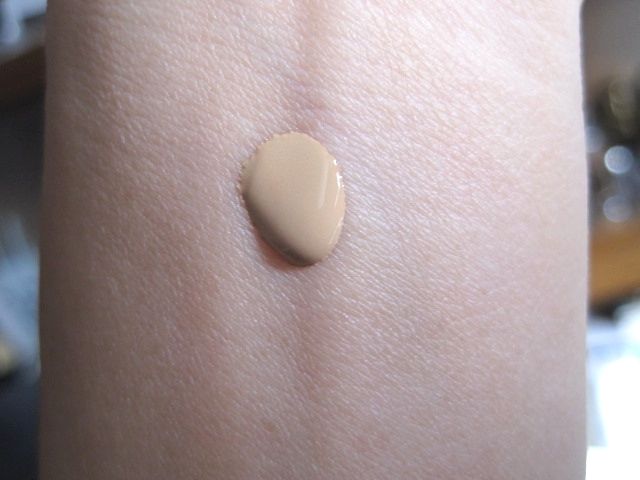 Mostly blended.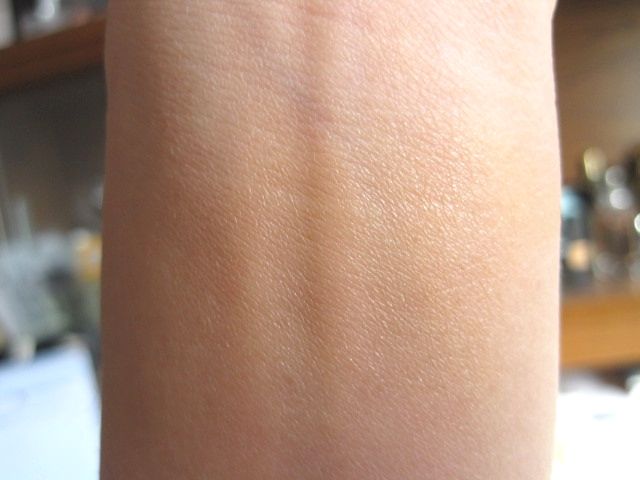 According to By Terry:
This radiance-revealing foundation with a matte finish, which camouflages wrinkles and fades dark spots, sculpts the face with ingenious corrective coverage.

Its double anti-dullness and anti-blemish power offers a luminous, visibly rested, perfectly even and corrected complexion.
Direction to use:

With fingertips or with the help of FOUNDATION BRUSH PRECIOSION N°6, apply a few touches on curved areas of the face and stretch the texture onto the entire face.
The texture of the foundation is rather interesting. I even have the By Terry foundation brush and have used the two together, but it is much more effective to use fingertips instead. With the traditional flat paddle brush, visible brush strokes remained on the edges of the face unless blended carefully. The medium coverage is buildable to an almost full coverage, and the finish is on the matte side without looking dull or flat. While it does not remain matte for long on my oily T-zone, it holds up quite well throughout the day between powdering and blotting. During its earlier life stage, the finish was more luminous and satiny, the scent rosy and heady, adding to the feel of luxurious self-pampering that can be so important during the start of another mundane day.
It's a shame that I didn't end up using this foundation while it was still good. The thing is, I gave this bottle to my mom when she said she needed a foundation, but she didn't use it at all and I took it back too late. At the time I was struggling to finish a handful of other products and felt generous. LESSON LEARNED.
By Terry is no longer available in any physical stores in Canada as far as I can tell, but I was happy to see its counters at department stores in Singapore last year. I'm all for affordable makeup on a regular basis, but it's nice to have luxury treats available as well, just in case you win the lottery some day. And if you really feel inclined to shell out over $100 for a foundation right now, it's available online at
BY TERRY
.