Just a quick note for those who were curious as to how vivid orange cheeks could be worn. I think this picture is just gorgeous! The orange tone of the blush is echoed as a softer peach on the lips, and there are no competing colours on the canvas other than some brown shadow action to create and emphasize contours.
Obviously I won't be wearing it in this manner, as I don't frequent runways or fashion shoots, but the picture works as a source of inspiration. Here are a couple of diffused/blended swatches of MUFE #18 versus heavy swatches. (Both on bare skin without primers.)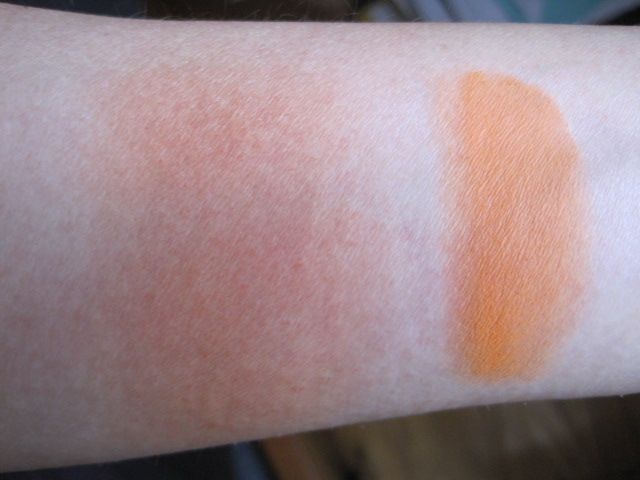 I'll give this shade a thorough test run and will report back on any failures or stories resulting from this week's episode of clown cheeks.