We, in the frosty land of Canadia, are slugging through the final stretch of this horrid winter season. My cabin fever is at its worst, causing me to claw at walls and shake fist at random people and objects. I just
cannot wait
until balmy weather returns to push back this inner cray and make me more human again.
To get us through this madness, I thought that a small giveaway to celebrate spring might be in order. Recall the Essence Cherry Blossom Girl LE Blush that sent me to EIGHT different Shoppers Drug Mart locations? As I've said numerously since, a kindly reader provided me with one as soon as my post went up. I've been using it almost every day for two weeks now.
Well, the funny thing is I finally checked the Shoppers Drug Mart closest to my house, and they had a fully stocked display of the Cherry Blossom Collection. When I spotted that, I smacked my forehead so hard that I had a headache for the next hour!
Instead of hoarding the lot, I decided to pick up two of the most interesting items from the collection and treat one reader of Beauty Reductionista.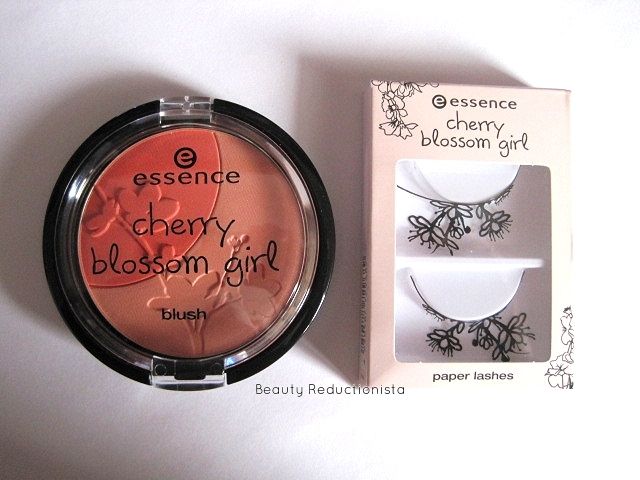 The giveaway is open internationally, and all you have to do is subscribe to the blog via Google Friend Connect, Blog Lovin' or email. To enter, leave a comment below answering the following question:
What is the first thing you're going to do on the first nice day of Spring 2013?
Don't forget to leave your e-mail address so that I can contact you. (If you feel uncomfortable leaving it here, feel free to email me at beautyreductionista@gmail.com.)
Giveaway ends on March 20, 2013: The First Day of Spring/Spring Equinox!
To answer my own question: A friend and I are going to visit a bakery in midtown where they sell Earl Grey macarons. :-)
Thanks for reading and stay warm!