On September 25, 2011 -- about a year and four months ago -- I imposed a very specific makeup ban on myself in an attempt to exercise much-needed self-control. See the original post and requirements of the ban
here
.
While the
eye shadow ban
was never really upheld, I did manage to keep my
eyeliner ban
in place and only got a few pencil liners after the majority of my liner stash was given away or sold. Early on in the game, I broke the
lippie ban
when the Revlon Lip Butter craze swept the world and purchased Candy Apple and Tutti Frutti. Since then, however, I haven't purchased a single lip product. I no longer wish to own every colour and texture and variance of glosses, sticks and lacquers. What I want is a manageable stash that is well-loved while managing to tend to varying moods and whims. Never again do I want to pick up a lipstick or gloss in the morning and say, "I hate you - DIE!" or be caught off guard by the strange smell of an expired gloss that spent its days hidden under a pile of excess.
You might have noticed the Lippie Ban Countdown on the sidebar of this blog for the past year.
On this 28th day of January, 2013: I hereby announce this ban COMPLETE.
Behold, the last finished lippie on the list: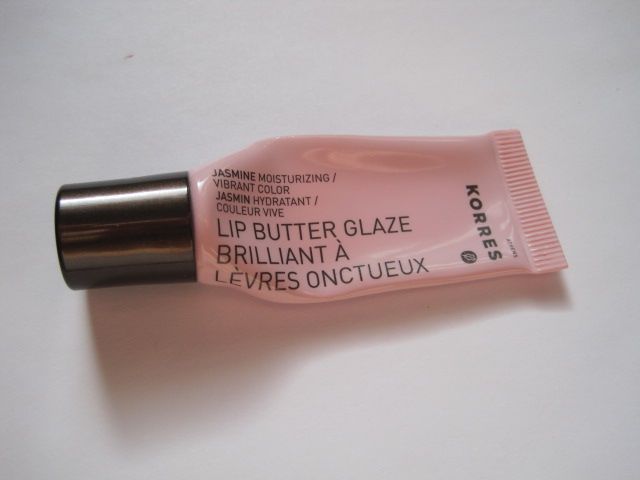 The other finished lippies were documented in various empties posts throughout the past year and a half. It takes me forever to finish a lip product because I don't reapply frequently throughout the day, nor do I layer multiple products together. I slap something on in the morning, reapply after lunch or coffees/teas, and rarely wear lip products at home unless I'm trying to trick myself into not picking dry skin off the top of lips. I managed to finish these because they were some of the oldest products in my stash and were about halfway down the tube when I decided they were great candidates for the lippies completion project. I devoted myself to each of these five for months until they disappeared, one by one.
Being now in the thrall of brighter and bolder colours, it does feel like sheer glosses are a waste of money and owning more than a few seems excessive and unnecessary. (This is all just regarding myself, not as a judgment call on anyone else!) But at the same time, I'm well aware of the fact that my tastes and preferences are "evolving", as
Tracy
says, and that I do still need a variety of items to fulfill those whims and changes. A quick count of my lippie stash tells me that I have about 20 glosses, 15 lipsticks, 5 balms, 3 liners and 3 tinted balms. I might dare to say that it's an average stash, both number and colour wise. Truth be told, there are about 10 items that I don't care to use up, so they'll soon be finding new homes and freeing up space for things that I would like to love on a daily basis.
I guess we can look at the makeup collecting habits as a constant rotation of things being brought in and out -- and when viewed like that, it's totally okay, no matter your budget and lifestyle so long as we are able to maintain and curate these collections without risking lives and health. Due to various reasons and circumstances, I struggled a long time with feelings of guilt for amassing
things
even as I
loved
those things. I was brought up by simple, no-nonsense people and always felt like a frivolous anomaly in a community of practical types who were always shocked at my collections of material goods. But I'm happy to announce that after two years of publicly displaying this inner struggle, I finally feel a better sense of balance. These truths helped:
1. I love makeup and always will. Their beauty adds joy and value to my life, as do works of art and literature and silly owl toys.
2. But my lifestyle can't support endless flows of high-end brands and rooms/closets devoted to makeup collections. I must shop within reason.
3. My tastes will change over time, and experimenting is fun. It's okay to no longer love items I used to love. But it's not a reason to go out and buy the first thing I feel an inclination to own.
4. I endeavour to reduce waste and excess by finishing products, or donating and recycling as much as possible.
I haven't figured everything out, but I suspect that day may never arrive. For the moment, I'm content to feel at peace and enjoy the ride. If budget allows, I'd like to pick up one or two items from a Spring 2013 collection. If not, I'll be just fine. Obviously, I have enough makeup as it is.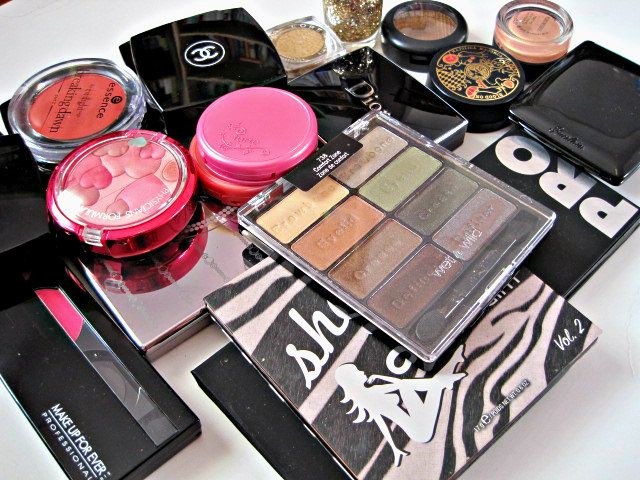 "Hello! I am but merely 5% of Liz's beauty stash."
The point of all this? I'm done with makeup bans for time being. It doesn't mean I'm going to start hauling like a mad woman. I'll probably pick up a few items each month as I have been for the past little while, and I am very confident that I won't spin out of control or wallow in buyer's remorse months after the deeds. Dabbling with makeup and beauty products is one of my many joys in life, and I want to enjoy 2013 in all possible ways. Life is too short to be too cheap, too frivolous, too uptight, too wussy, too this and too that. I just need to be me at my happiest. It involves makeup. But it involves other things, too, which is why I started the "Things I Like A Lot" series, to talk about other things that I enjoy, and what their inclusion means to me. Stay tuned!